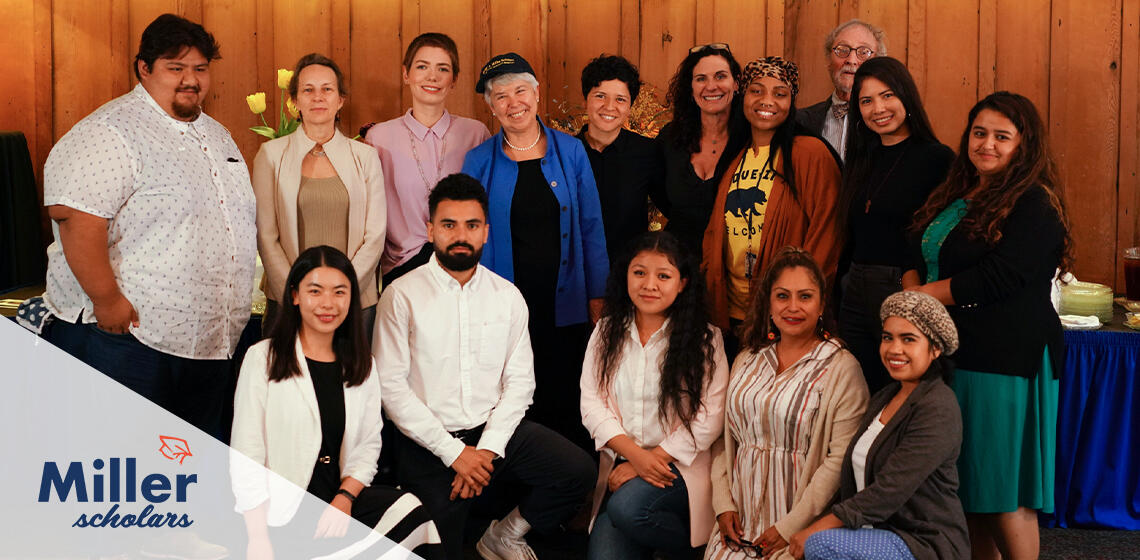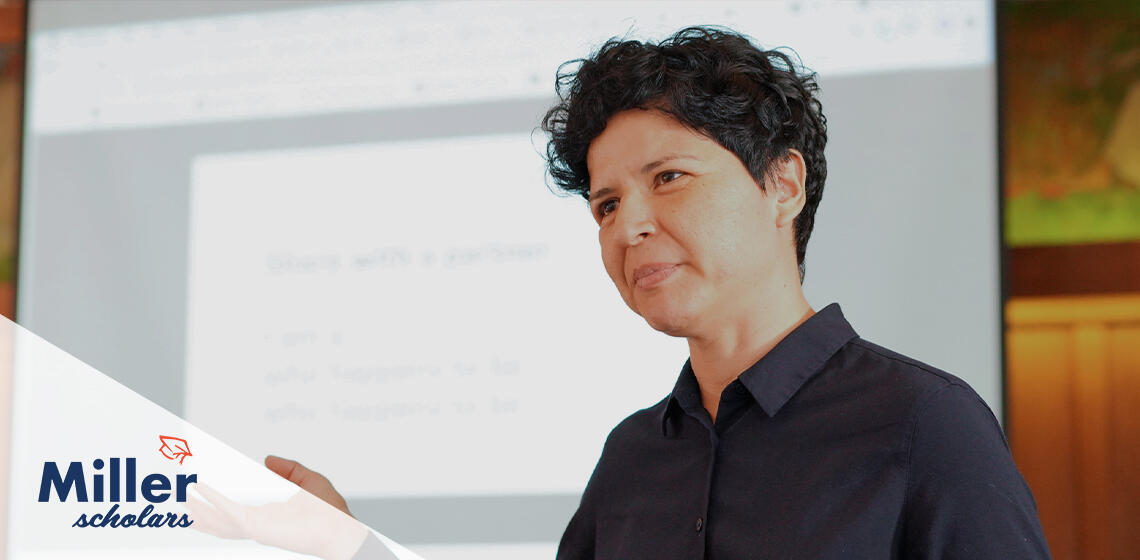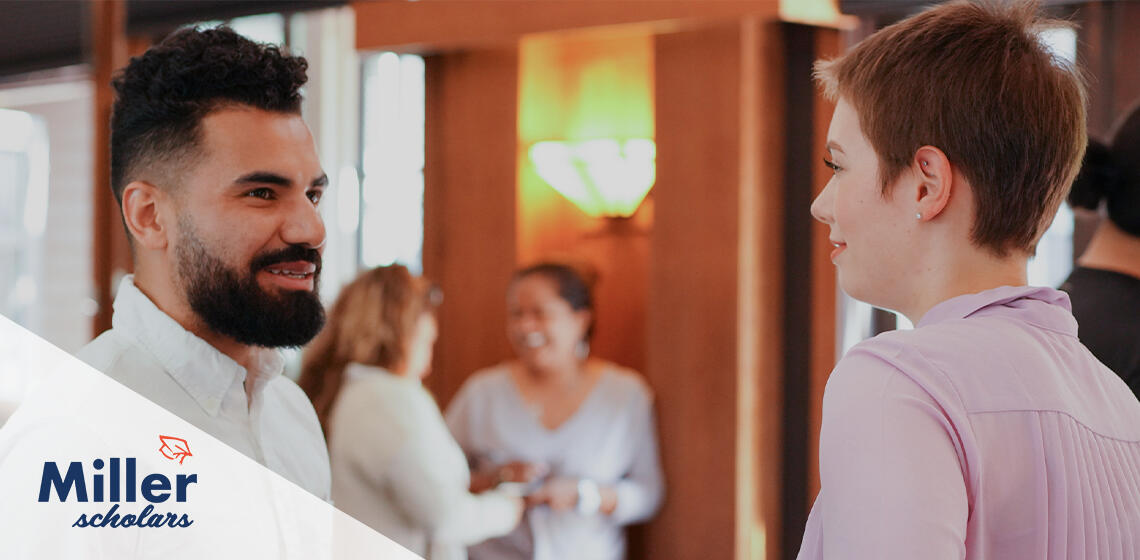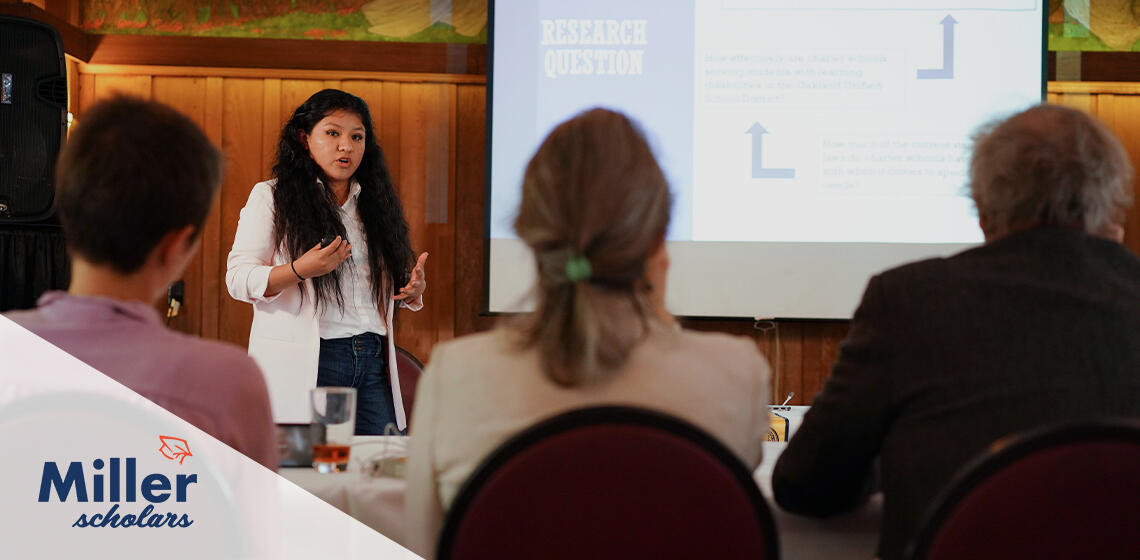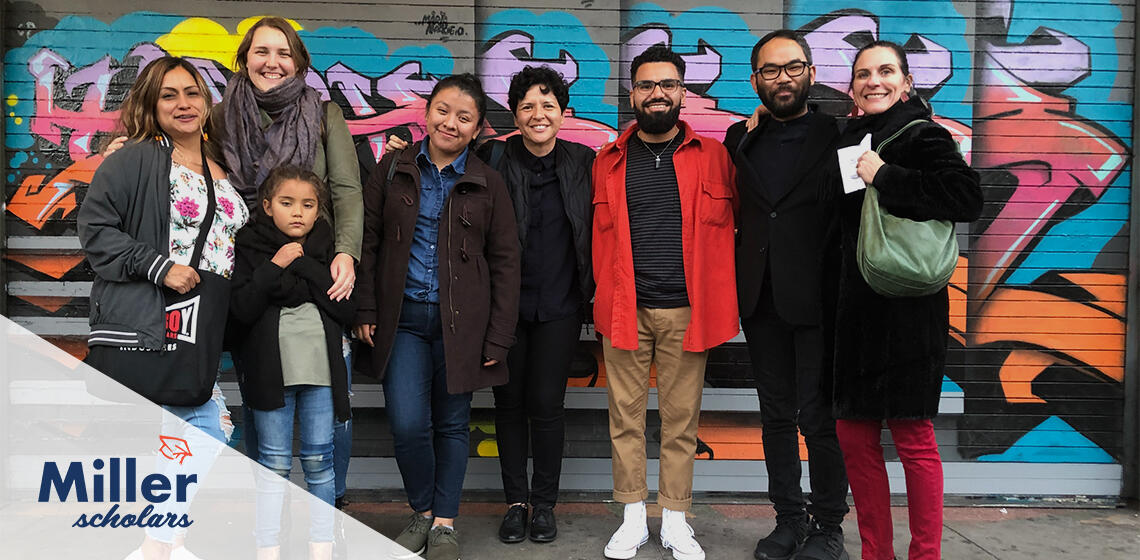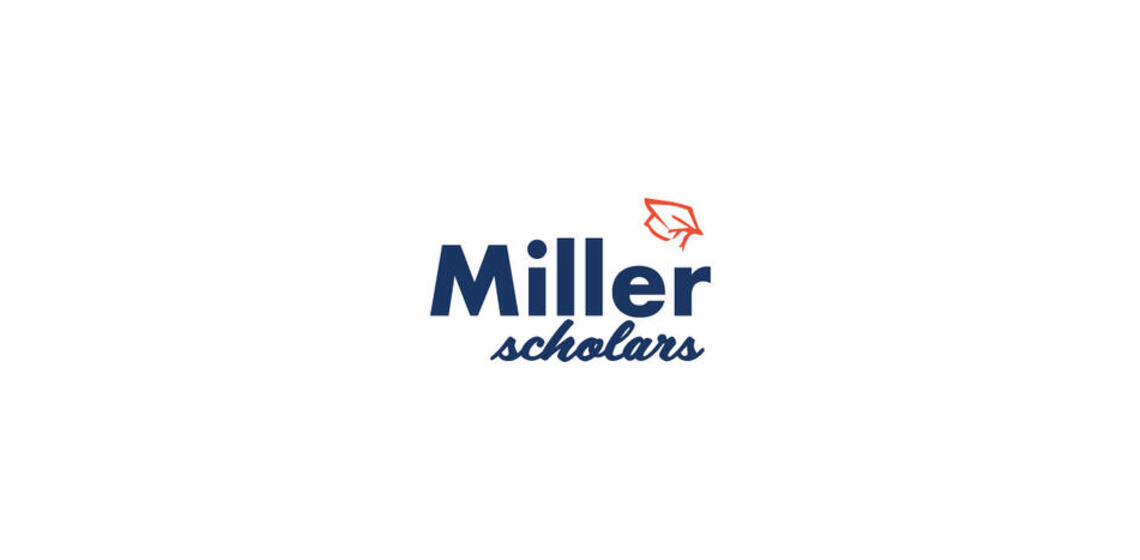 The George A. Miller Scholars Program provides outstanding community college transfer students the opportunity to develop leadership, research and/or community service skills and apply them in practice. Every year ten low-income, first-generation students are selected based on their leadership potential, academic excellence, and commitment to community service and education. As a close-knit group of students, Miller Scholars participate in the program for two years, receiving individualized personal attention and guidance that helps them transition to UC Berkeley, succeed academically, and develop skills to ensure long-term success. Based on financial need, each year Miller Scholars receive up to $6000 in scholarship for Fall/Spring, and up to $2000 for the summer between year one and two.  
The students spend an entire academic year developing research and leadership skills while they plan an academic research or community service project, which they conduct under the guidance of a faculty mentor during the spring semester and summer after their first of their first year. The second year of the program prepares scholars for life after graduation: applying for graduate or professional school, or engaging in career preparation and securing a job in their area of interest.  
Miller Scholars select one of two tracks: academic research or community service.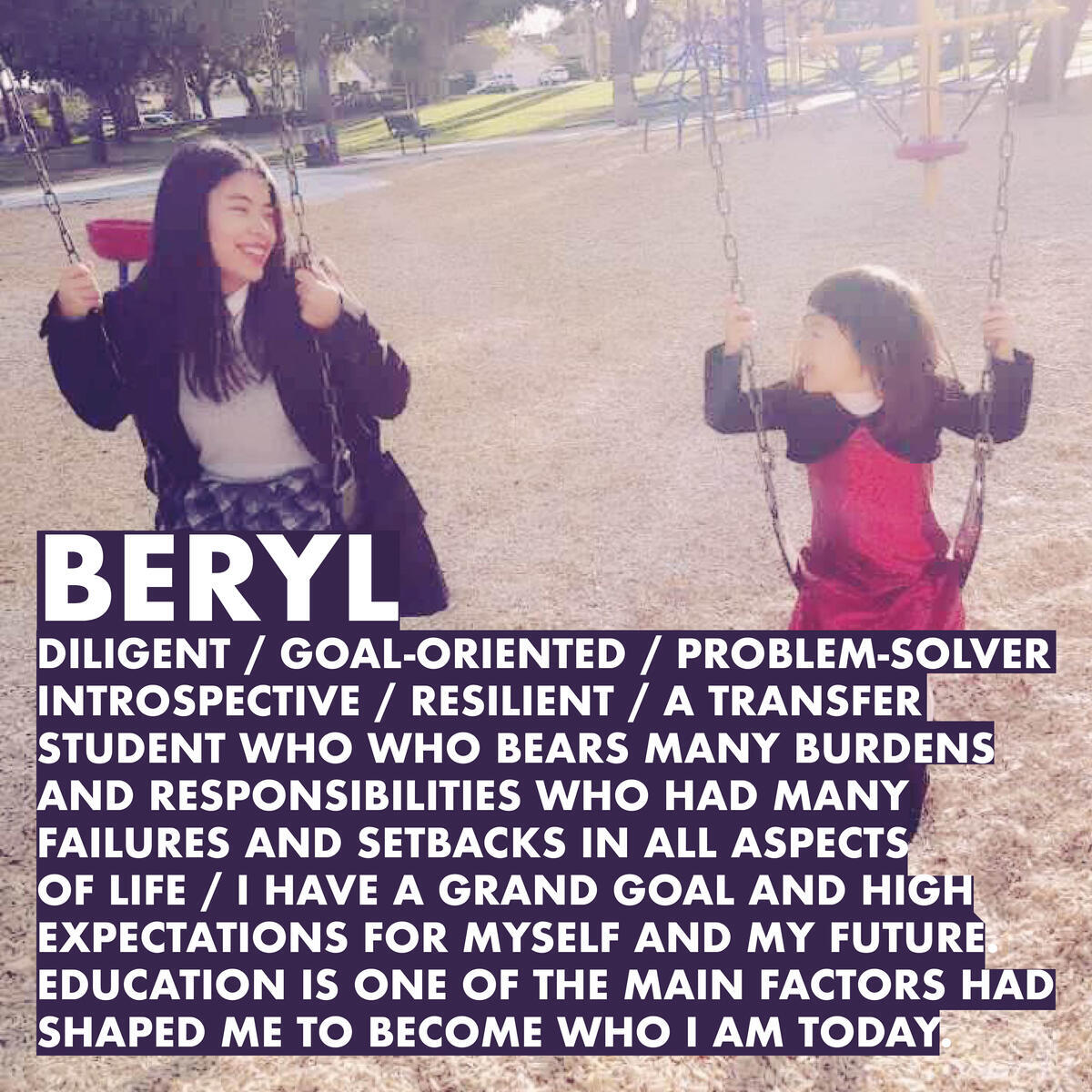 Beryl (Cohort 2019 - 2020)
Diligent / Goal-Oriented / Problem-Solver
Introspective / Resilient / A Transfer 
Student Who Bears Many Burdens 
And Responsibilities Who Had Many
Failures And Setbacks In All Aspects
Of Life / I Have A Grand Goal And High 
Expectations For Myself And My Future 
Education Is One Of The Main Factors Had
Shaped Me To Become Who I am Today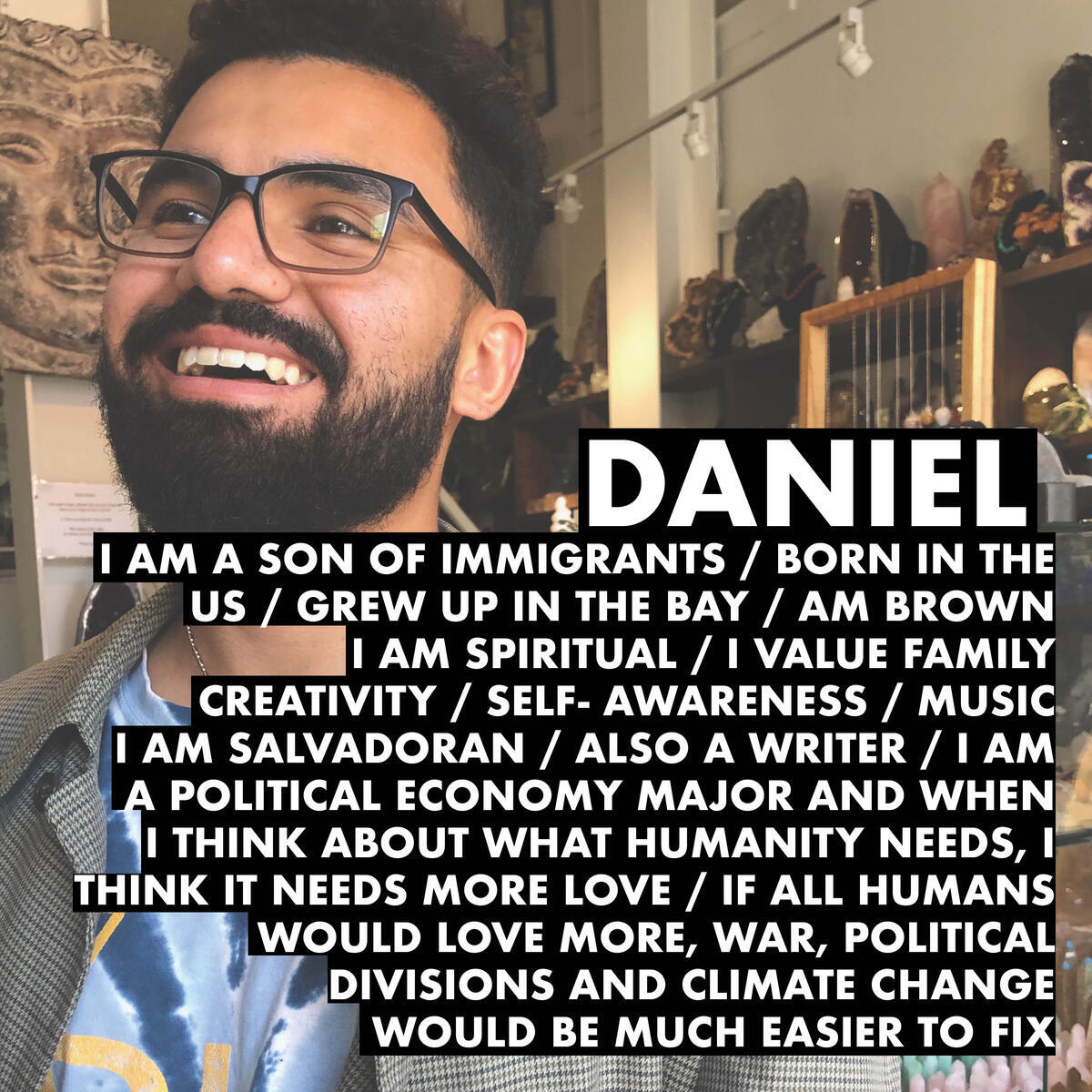 Daniel (Cohort 2019 - 2020)
I Am A Son Of Immigrants / Born In The 
US / Grew Up In The Bay / Am Brown 
I Am Spiritual / I Value Family 
Creativity / Self-Awareness / Music 
I Am Salvadoran / Also A Write ? I Am 
A Political Economy Mahor and When 
I Think About What Humanity Needs, I 
Think It Needs More Love / If All Humans 
Would Love More, War, Political 
Divisions And Climate Change 
Would Be Much Easier To Fix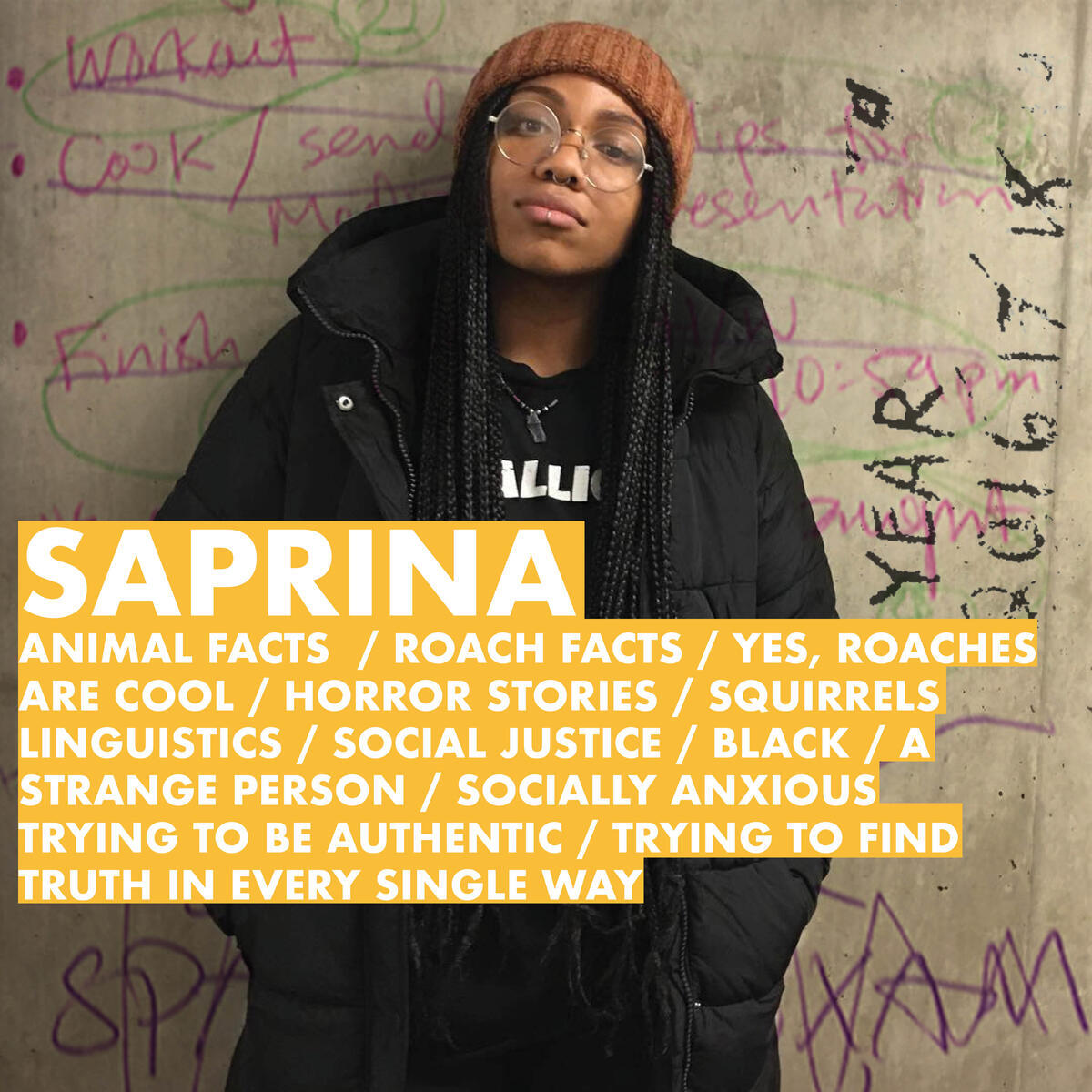 Saprina (Cohort 2019 - 2020)
Animal Facts / Roach Facts / Yes, Roaches
Are Cool / Horror Stories / Squirrels 
Linguistics / Social Justice / Black / A 
Strange Person / Socially Anxious 
Trying To Be Authentic / Trying To Find 
Truth In Every Single Way
The Program Has 3 Components
YEAR ONE
Build academic, research, and leadership skills during a weekly credit-bearing course. Forge community with fellow Miller Scholars. Develop a research or service project prospectus under the guidance of the Miller Coordinator and a faculty mentor. Begin Miller project during the Spring semester.
SUMMER AFTER YEAR ONE
Continue conducting research or performing community service work, culminating in the completion of a research or service project. Participate in a summer course, designed to support project development. At the end of the summer, present project at the Miller Scholars Symposium. 
YEAR TWO
Receive support and guidance with graduate and professional school preparation and career development.